Wasteful environmental tax? An evaluation of the excise tax on plastic carrier bags
Should politicians implement environmental policies that upset people in their daily lives? Then the least you can ask is that the efforts have the intended effect and do something good for the environment and the climate. As the plastic bag tax turns two years old, Sofia Höglund explains what has happened since the tax was introduced in a report for EPHI.
The report shows that the introduction of the tax was based on incorrect premises and without an impact assessment. Two years after the introduction of the tax, it is not possible to say what effect the tax has had on consumption. Environmental and climate policy deserves much better than unfinished analyses and consequences that cannot be evaluated. Otherwise, bio risks undermining confidence in environmental policy.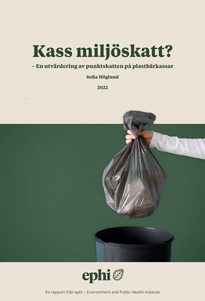 Sofia Höglund presents her report
Report presentation and seminar
Author talk with Sofia Höglund